About our Lansing Asphalt Paving Company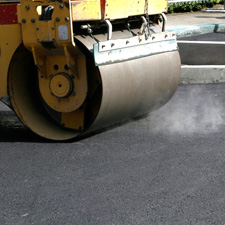 Founded in 1983, American Asphalt is widely recognized in Michigan for their exceptional quality of work and ability to complete projects on time and under budget. Since opening its doors to Lansing and Mid Michigan homeowners and business owners, American Asphalt continues to provide a quality of work unmatched by others and provides the residents of Mid-Michigan and surrounding areas with a name and reputation they can trust.
For more than 28 years, American Asphalt has been family owned and operated and has gained a reputation for its outstanding work ethic and quality on Michigan Roadways.
As Michigan roadways continue to suffer, American Asphalt has gained the trust and respect, not only the Lansing and Mid Michigan area but also state wide to build and maintain professional relationships. Our executive team below has over 80 years of combined experience in the asphalt industry. Rest assured, our experience and knowledge of asphalt is second to none. Meet our team below:
Brett Blood
After Brett's father founded American Asphalt in 1983, Brett has dedicated his entire career to upholding the widely respected name behind American Asphalt. He has been the owner of the company for more than 20 years and provides the promise of quality and trust with every endeavor the company takes on.
Rick Knop
After spending almost 30 years with a nationally recognized asphalt company, Rick recently made the transition to co-owner of American Asphalt. Since he began his career with road work, he has conquered on-site road work/ paving and in-office bidding and estimations.
Russ Knop
Along with Rick, Russ also spent almost 30 years with the same nationally recognized company and made the transition to co-owner in January 2008. Russ is a name known and trusted throughout the state for his outstanding work ethic and dedication as an on-site construction foreman.
Contact one of our asphalt experts today for a free consultation and estimate on your next project!